Servicing, Replacement and Installation Services
A commercial refrigerator is the heart of every business that sells food, drinks, and perishable produce. Without a proper commercial refrigeration unit, your business assets would clearly be turned into inedible mush. It is hard to know who to turn to with so many commercial refrigeration companies on the market.
When looking for a company who can service, replace, or install your commercial refrigeration unit, it is important to do some research into their history and track record. Who have they worked for? Have they installed a diverse range of commercial refrigeration units in your city? These are all some questions to keep in mind when researching the right commercial refrigeration company.
Citi Heat & Cool has many years of experience in the field of commercial refrigeration. We have serviced businesses both large and small. Working with local businesses is something we are passionate about. That is why we always provide a high-quality service at an affordable price. We source all our parts, pieces and products from trustworthy local sources that specialize in top-of-the-line refrigeration equipment.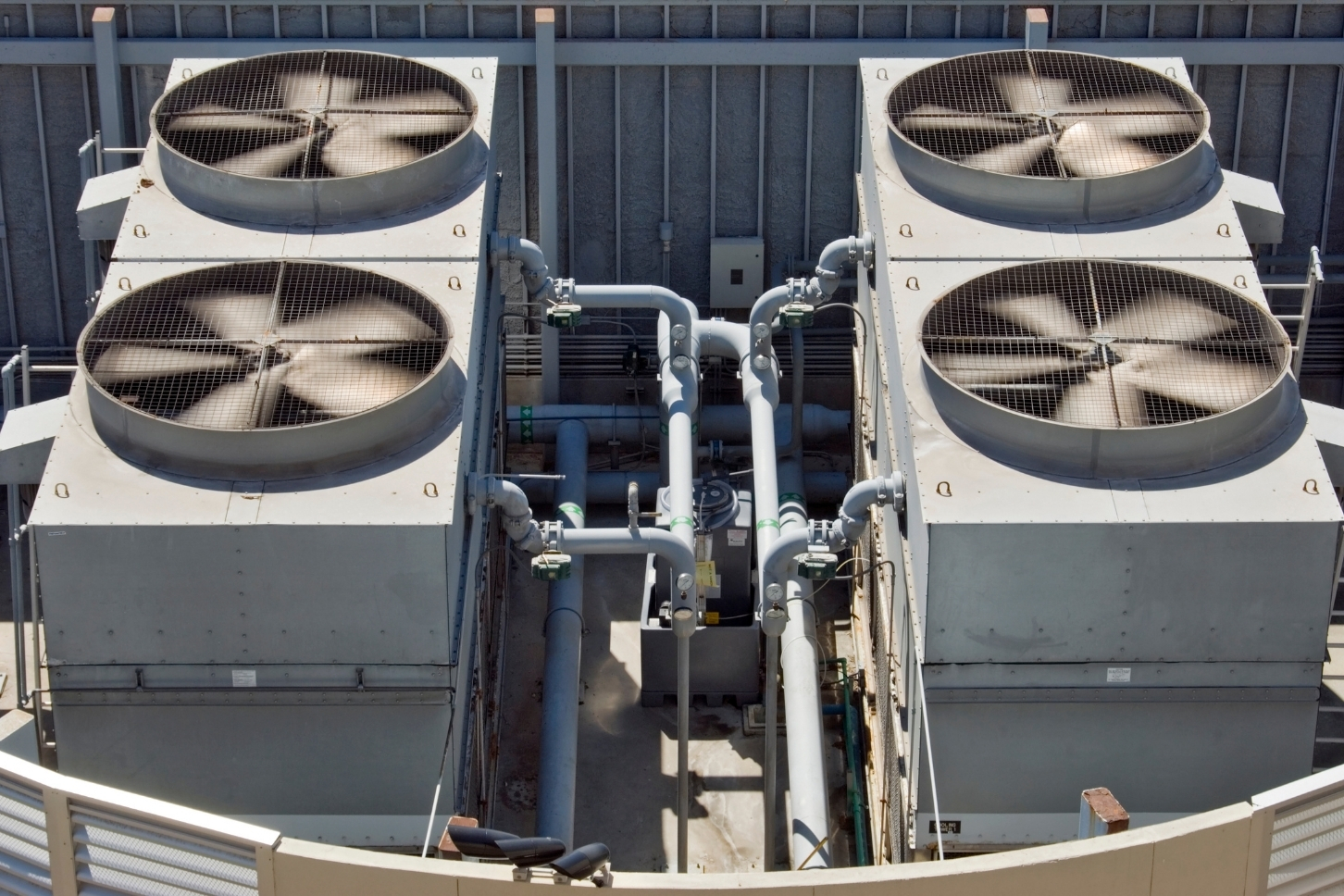 How do commercial refrigeration systems work?
It is very common for large commercial buildings to house racks of compressors on the rooftop, where the refrigerant circulates. The cold air is then forced through columns attached to each refrigerator unit and then evaporated back upwards towards the compressor.
To make things organised, the compressors on the rooftop are grouped together in racks and housed under shelters. This makes servicing one zone of refrigerators simple and fool-proof and avoids costly mistakes.
By sectioning off different zones, different temperatures can be achieved for different refrigerators in the store, each using their own compressor rack.
Commercial Ice Machines
Commercial ice machines come in all shapes and sizes. There are some on the market today which produce and bag their own ice. That saves money on labour costs so that you will not need to employ an extra set of hands to handle the ice.
Commercial Dairy Coolers
Dairy is a very sensitive product. It is highly perishable and needs to be kept between 1 degree and 3 degrees Celsius to meet food safety standards. It is imperative that your commercial refrigerator be maintained and serviced on a regular basis to ensure the safety of your food product. At Citi Heat & Cool, we will ensure that your commercial refrigerator unit is kept up to standards. You can trust in our proven track record and years of cultivated experience.
Commercial Meat & Vegetable Chillers, Cool Rooms & Freezers
Similar to dairy fridges, meat and vegetable chiller & freezers also need to be kept at a very low temperature to ensure the food safety of the products on display. We have many commercial butchery fridges available to choose from ranging from open air fridges to closed door fridges. Open air fridges allow the customer to view and handle the products while a veil of air keeps the food safe from the ambient air.
Contact Us
To learn more about Commercial Refrigeration or to obtain a free quote, call Citi Heat & Cool today – 03 547 3163
Or simply fill out the enquiry form below and we'll be in contact soon.